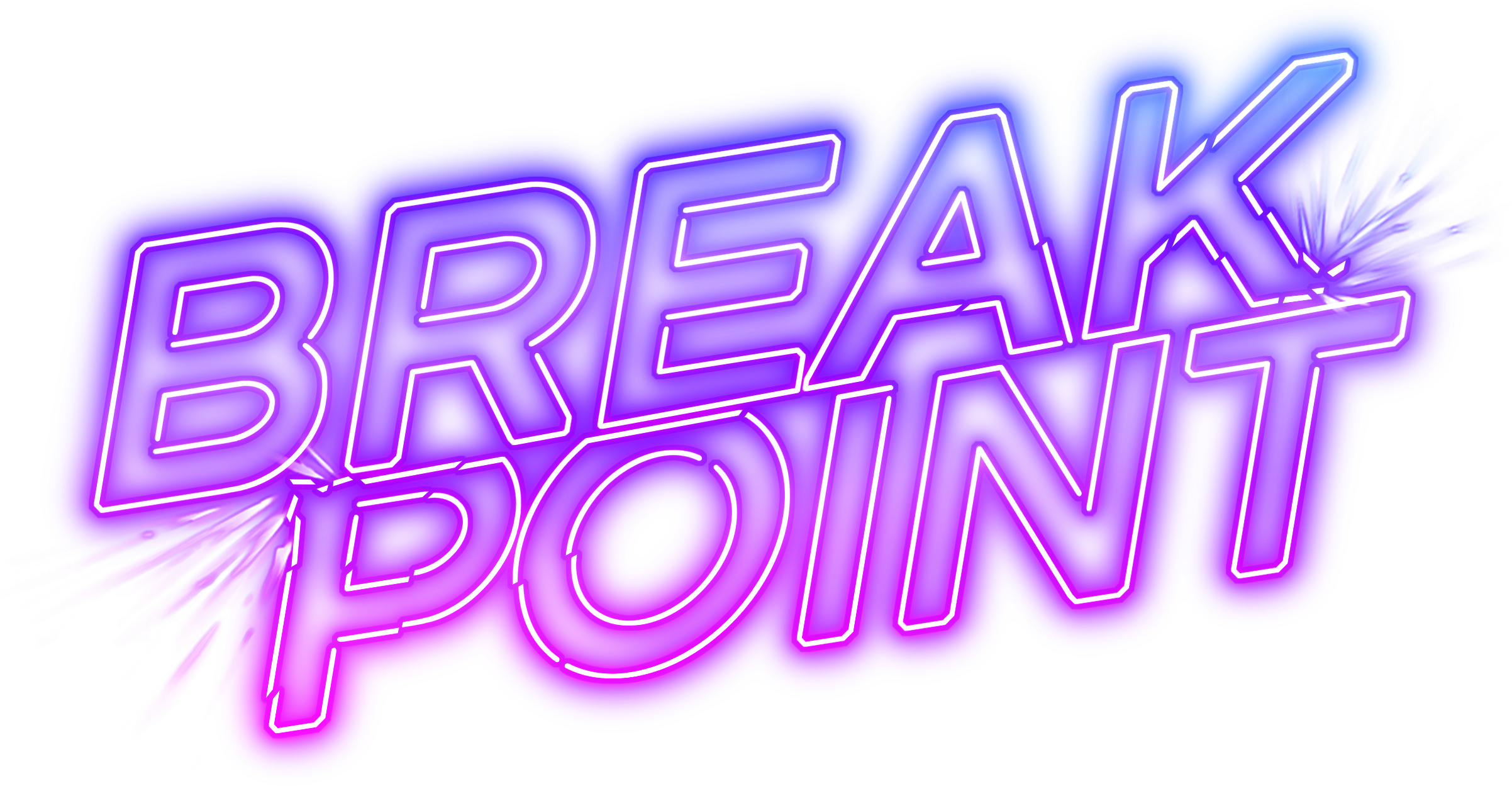 Description
Welcome to Breakpoint, a twin-stick slasher that provides all the hectic action of a bullet hell with the crunchy satisfaction of melee combat. Unlike other twin stick games, there are zero ranged attacks in Breakpoint. You have to control the battlefield with a variety of physical attacks. Slice, smash, and crush your way through waves of enemies to defeat the swarm. Move and groove your way through each weapon skill tree building up to powerful AOE attacks to truly level the playing field. Reach new levels of digital carnage with the upgradable lethality of your weapons - become the ultimate champion and claim the high score by trying different combos and patterns. You can also check out the highest scoring runs instantly from their position on the leaderboard, anywhere in the world! Keep an eye on how your weapons are doing because once they break, the explosion can be a major tactical advantage.
Features
A 'twin stick slasher,' classic retro gameplay with intense melee combat
Break your weapons to clear the battlefield with massive explosions
Global leaderboards, chase the highest score, and compete with your friends
Watch replays directly from the leaderboard to get the edge over other players
Corsair iCUE integration to synchronize RGB light effects
The Quantum Astrophysicists Guild
We've always been indie, and we want to give indie studios the deals they deserve. The Quantum Astrophysicists Guild was founded in 2011 and received global critical acclaim for our early titles, 'The Bridge' and 'Tumblestone.' In 2019, we broadened our focus to collaborating with indie developers publishing on PC and consoles to provide opportunities on every platform available. Recently publishing 'Roundguard' and '#Funtime' further expanded our library, adding twin-stick action and rpg-puzzlers to our catalogue. Look forward to award-winning games 'Sail Forth' and 'Saturnalia' releasing from QAG later this year.
Studio Aesthesia
Studio Aesthesia is a small independent company comprised of Edward Lu and Nick Amlag. The studio is focused on developing games with punchy, kinetic gameplay intertwined with unique mechanics.
Awards and Recognition:
Asian American International Film Festival - Official Selection - 2020
Game Devs of Color Expo - Official Selection - 2020
Not E3 - Official Selection - 2020
The Escapist Indie Showcase - Official Selection - 2020
Virtual Indie Showcase - Official Selection - 2020
Seattle Indies Game Jam - Winner - 2019
What The Press Are Saying:
"A lot of fun... an immediate buy from me."
- The Escapist
"This game looks like Geometry Wars if you gave it a neon ax and hammer. Which is to say, it looks rad."
- Kotaku
"To put it simply, it's a beautiful game, with simple outlined polygons and shapes that are brought to life through the wealth of effects, both sound and visual, toppled with the phenomenal lighting system and slick UI."
- Switchaboo
Team
Edward Lu
Engineering, Tech Art

Nick Amlag
Art, Design

Colin Vandervort
Audio Design & Engineering

Macaulay Szymanski
Composition

Contact