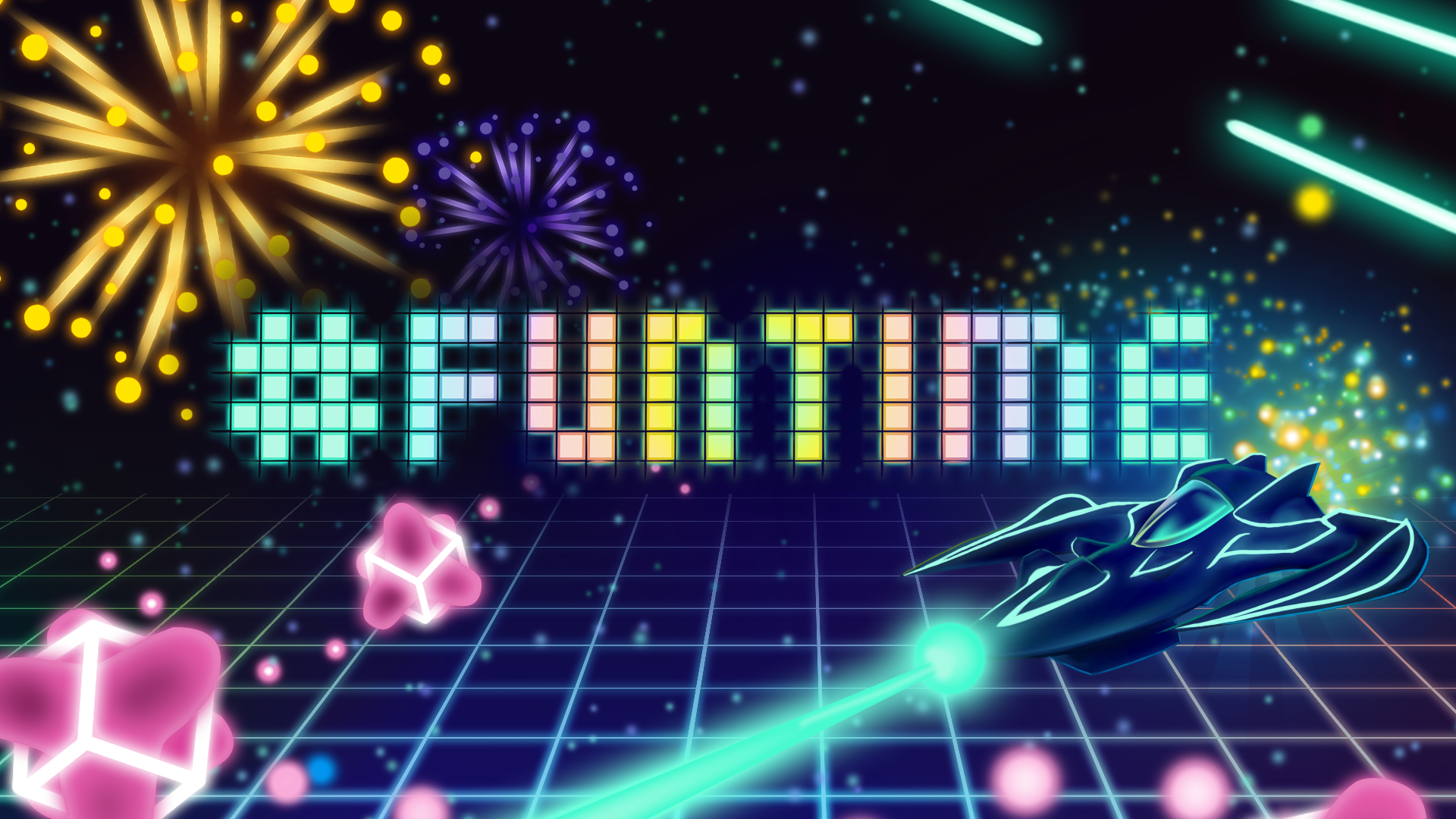 Factsheet
Developers:
Brandon Robinson
Based in Monroe, Washington

Publisher:
The Quantum Astrophysicists Guild
Based in Seattle, Washington

Release date:
July 16, 2020
Press / Business Contact:
press@qag.io

Social:
https://twitter.com/QuantumApG
https://twitter.com/_OneGuyGames

Pricing:
$14.99 USD
£11.84 GBP
€13.44 EUR
$20.13 CDN
Platforms:
Steam (PC/Mac/Linux)
Nintendo Switch
Xbox One
PlayStation 4
Languages:
English, French, Italian, German, Spanish, Hungarian, Dutch, Portuguese, Russian, Turkish, Czech, Swedish, Norwegian, Danish, Finnish, Polish, Japanese, Simplified/Traditional Chinese, Korean, and Thai
Description
Bright lights and space fights! Blast your way through grids of multicolored madness while changing color to adapt to your environment and overcome the digital hordes. Persistent ship upgrades will keep you going further and longer into the great unknown. Can you survive the full spectrum of challenges, claim the high score, and show your dominance on the leaderboard?
Features
Over 50 challenging levels, all with individual leaderboards.
Eight unique battle modes.
Deep scoring system and replayability.
Color swapping metagame.
Original soundtrack with beat-synced levels.
Persistent ship upgrades to keep you in the fight.
The Quantum Astrophysicists Guild
The Quantum Astrophysicists Guild was founded in 2011 and received global critical acclaim for their early titles, 'The Bridge' and 'Tumblestone.' In 2019, the company broadened its focus to collaborating with indie developers publishing on PC and consoles. Given Quantum's experience as an indie dev, they strive never to offer deals they wouldn't accept themselves before becoming a publisher. The studio recently published 'Roundguard,' making it the fifth game in their library. You can look forward to award-winning games 'Sail Forth,' and 'Deleveled' among the many games releasing from Quantum this year.
Videos
Announcement Trailer YouTube